About
The Stock Sisters are excited to share their love of good wine and good liquor through Napa Valley Technology's self-service WineStation. WineStation keeps wine & spirit bottles chilled to the proper temperature and blankets the wine inside the partially consumed bottles, with inert argon gas to keep the wine from spoiling. At FullySTOCKED, we offer 20 rotating wines and 8 changing spirits on tap. Our machines are operated by a card that you tap on the machine and select whether you would like to purchase a taste, half pour, or full pour. The cards work like a tab, so select a wine, press a button, hold your glass under the nozzle, and let the machine do the rest! Once you have your wine or spirit, sit, relax and enjoy an artfully-crafted charcuterie slate or delicious crostini. The lounge is an atmosphere that encourages long talks and enjoying one another's company! We even offer playing cards, mancala, cribbage boards and other table games!
SERVICE BEYOND EXPECTATION
Owned by two sisters, Abby & Chelsea, with a maiden name of STOCK, who LOVE good wine & bourbon! With an amazing crew of girls, FullySTOCKED is the perfect place to LOUNGE!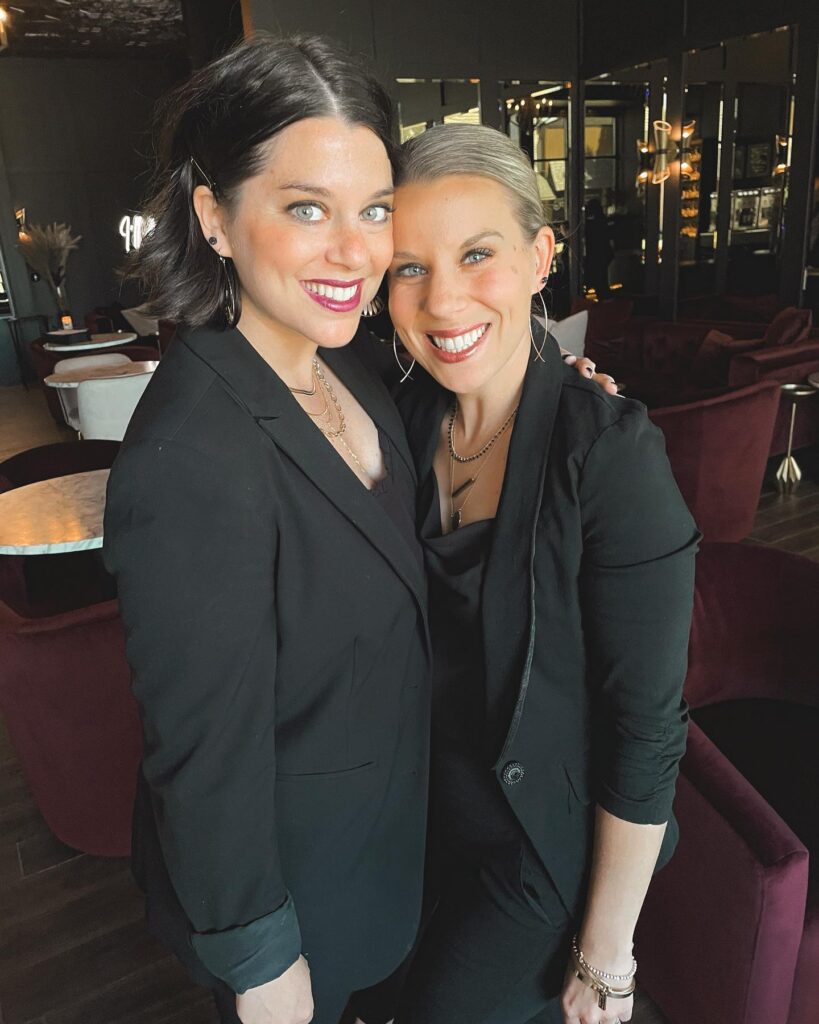 The Stock Sisters,
Abby & Chelsea
The
Team
We offer globally diverse wines, uniquely aged scotches & bourbons, high end cigars, and artfully crafted charcuterie slates & sharables.
Follow us on Facebook for themed trivia nights along with wine & food pairing dinners! Want to reserve the lounge for a private party? Call or message us now!